From The Desk Of Grace Lever
Aldgate, South Australia
Hi Lovely,
You've broken out of your day job and quit the 9-5…
You've swapped your corporate get up for 'weekend glam' and traded your heels for runners…
You feel like finally you've done it… you're a fully-fledged entrepreneur…
Except… not quite.
Because unless you develop an entrepreneurial mindset… to eventually break out of the hustle and stop swapping time for money…
You could forever wind up a solopreneur… which is basically a freelancer.
Even though you might have more flexibility and time… reduced daily travel… don't have to stick to office protocol… and swapped a tiny cubicle for a homely corner…
Without the right mindset, you will always be swapping time for money.
Your business can turn into a 9-5…
Except with more hats and more stressful things: like insurance, tax, investing in the right client-getting systems, standing out in a cluttered market and filling up your super. YIKES!

Unless you start to think about putting the right systems in place to go from solopreneur to entrepreneur…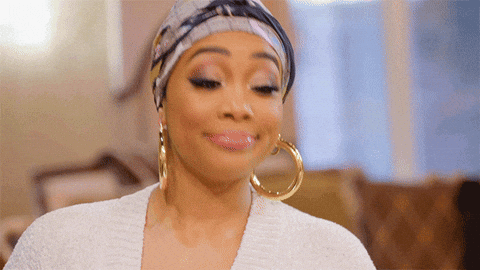 You could forever be a slave to your business, and fear and panic could always creep in..
(Just like it does for so many women in business).
Gosh, that was a depressing picture…
Let me quickly paint what a successful entrepreneur could look like:
She runs an automated business that keeps attracting and converting dream clients… even while she sleeps or takes a laptop-free break…
She's compressed her knowledge into digital assets, like online courses where anyone can tap into her expertise without costing her time…
And she does only what she can do… like coaching and developing new courses and systems to support her hurting market.
To temper your expectations: this is not where you start.

Typically you would start wearing all the hats and serving clients 1:1.

I was running a 6-figure business in this stage for years…

But it's kinda like a layover… you don't want to get stuck there forever.

Eventually you want to break out of serving clients 1:1… and into serving 1:Many… just like the successful entrepreneur I described.

Shifting from solopreneur to entrepreneur can feel unattainable and out of reach for many business women…
But it all begins in the mind…
And once you learn how to think like an entrepreneur… I promise the rest will start to follow.
Loving our content? The Doers Inner Circle is where we keep the REALLY GOOD stuff… and for a limited time, you can try it out for a buck. Click through here and join My Doers Inner Circle on a $1 Trial .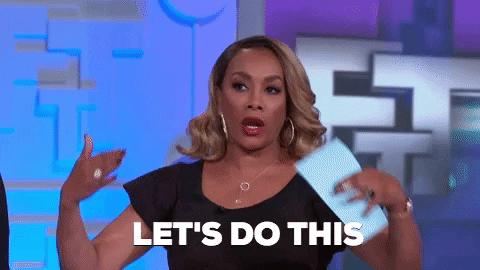 4 Mindset Hacks To Go From Solopreneur To Entrepreneur
Entrepreneurial Mindset Hack #1: Shift from Manual Hustle to Automated Flow

In a cluttered market where customers see 5,000 ads a day…

It takes a lot of connection, heart and thinking outside the box to capture attention, showcase value and make your business magnetic.

This is where hustle steps in.

It's that energy force that won't give up, breaks through objections and cuts straight to emotion.

Eventually though, once you've sharpened your craft, built a solid client base and gathered up testimonials…

You want to start moving away from hustle.

That's because there's a much more sustainable and predictable way to start attracting your market… automation.

This is where putting the right systems in place is crucial…

So you can start to automatically capture and nurture dream clients… and turn them into red hot customers.

For me automation always starts at Facebook ads… to access a deep, rich pool of dream clients…

And it can look like an irresistible opt-in to establish upfront value, credibility and trust.

This creates an email list of hot contacts who I can keep nurturing and showing up for… and through automation using funnels and email nurtures… eventually pitch my higher-ticket programs to.

(In a completely value-packed, non-salesy way of course..)

Lesson: Hustle is not the end goal. Automation and flow is.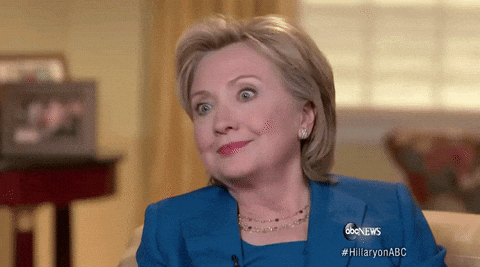 Entrepreneurial Mindset Hack #2: Shift from control to delegation

The fact is, if you don't take the right steps to set your business up correctly…

Not only will it break you… it will break too…

Just like the 97% of businesses that fail 🙁

It's a devastating fact, but it's avoidable…

And the solution, apart from automation, is getting support.

I finally started looking for support about 2 years ago.

But by then I was so burnt out I'd wound up in a hospital bed.

After spending too many years in constant fight or flight… my body had decided to quit.

I'd been trying to create the type of business where I could focus on doing the thing I loved the most… like compressing my Genius Zone into systems and courses…

But in reality… I had a to-do list that never got smaller and was working 10-14 hour days just to tick every box.

Maybe you've experienced this too?

Where you're stretched so thin, you feel like a rubber band that's about to snap?

That hospital stint turned out to be a blessing…

Because it forced me to make a decision I haven't looked back on…

And it wasn't taking a break from my business or reducing my clients…

It was getting help.

I realised that working 10 – 14 hour days without any support was a recipe for failure and frustration…

And that if I wanted to get the scale and the lifestyle I so badly craved – one where I could take weekends off at the least…

Then I couldn't keep running myself ragged.

That moment of clarity is what finally pushed me to get the support I really needed…

And today I work less than 24 hours a week and have impacted 50,000 students in 72 countries.

For more mindset hacks and the secrets behind their success, join me inside The Doers Inner Circle today for $1 USD. Skip the guesswork, and follow my proven roadmaps instead, so you can build a profitable, lifestyle business faster.
I've gone from doing every task to keep my clients happy and my business afloat…

To thinking strategically and doing only the money-moving things I love..

(Like creating a new course or system to fix a pain point in my market)…

And I've reclaimed nights and weekends.

If you're feeling like I was, at capacity and working overtime night after night, I GET IT.

The great news is, we can take care of it for you.

You can start outsourcing up to 150 business-essential tasks to a skilled virtual assistant – or 'Doer'- who we've personally trained up.

(After researching every avenue, this is the most effective solution I've found for getting help, so I could put my time where it counts the most.)

Interested in more time-hacking tips like these? Click here.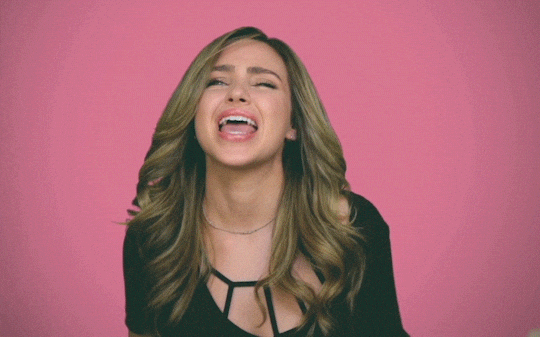 Entrepreneurial Mindset Hack #3: Start thinking 3 steps ahead

The beauty of outsourcing is: it frees up time to start thinking strategically…

So you can run a business out of clarity, not chaos.

As an entrepreneur, you always need to be 3 steps ahead…

So as a starting point, make a list of everything that could go wrong…

Then map out the solutions and write down the worst case scenario.

This is a great exercise to crush fear… because even the worst case doesn't look so bad when you put it down on paper.

Then, you can start thinking ahead and planning more strategically, instead of constantly thinking 'what if' and making decisions from a place of fear.

Entrepreneurial Mindset Hack #4: Be okay with failure
In a social media driven world, it's easy to compare yourself to what you see on Instagram…
And constantly feel imposter syndrome, or like a fake 🙁
However, it's important to remember social media is a highlight reel, and life is fraught with lessons and failures.
As humans we all make mistakes, and if we didn't fail, we wouldn't learn.
Case in point: If you're not quite where you pictured yourself… let me paint what my life looked like pre-2013.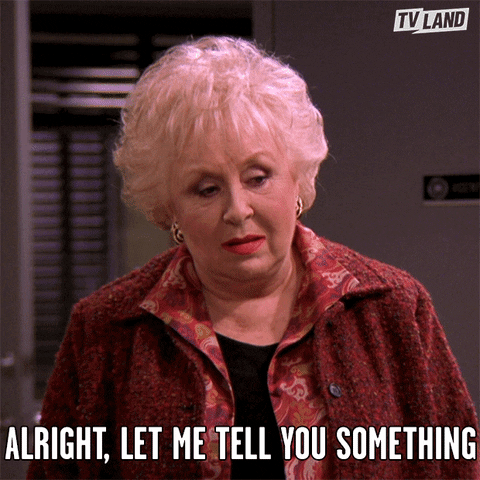 I was living in a crumbling Sydney rental where I couldn't afford heating… in winter I'd sleep under a stack of quilts and wear a ski jacket to keep warm…
Outside the carpet smelled like cat pee and inside was dark and musty…
There was a two-inch gap under the door that I'd block with towels and blankets…
And since I was living on a shoestring, I'd buy the cheapest frozen meals… then used a special cooking technique to make them edible.
But –
What sucked the most was that I'd racked up over $100K in credit card debt from trying to grow my business – ad spend and failed strategies burnt to ashes.
(Cue: panic, tears and rocking myself in a corner.)
Thankfully, struggle is what shapes us, and I eventually found a way out of that mess…
But these are just a few of the failures I've felt.

I didn't paint this grim picture to shock…
I did it hoping my words speak into your life… and to let you know that failure is normal and that everything is workoutable.
If you are just like I was once upon a time: running a business that's stealing all of your time and joy and leaving you burnt out and wanting to quit…
If you are struggling to break out of the 9-5 and turning your side hustle into a fully-fledged business…
Or if feeling stuck slinging different strategies against the wall…
Then I want you to start taking these mindset hacks on board, and I promise the rest will start to follow.

The training and support of The Doers Inner Circle makes building a business SIMPLE. We'll show you what to do… and what order to do them… to get more clients, more income, and more lifestyle freedom. Click here now to join my Doers Inner Circle for $1 USD.
xx

Grace
P.S. Interested in digging into more tips like these? Click here.
Or, could you use a quick burst of inspo? Check out these 47 powerful quotes from leading girl bosses!